Independent Chauffeur in London
There are ways on how to make your vacation or business trips stress-free. One of which is hiring a quality chauffeur service that will make your life easier from the airport to your hotel and other destinations. As you make your way out of the airport, you will see a lot of taxis. It would be more expensive to hire a taxi once you arrive at the airport towards any destination. These taxi services are often individually owned and the services cost more than other forms of transportation. In order for you to save money on hiring a minicab or taxi, book yourself in advance minicab through transfer specialists. Hiring independent chauffeur London has lots of perks and here are just some of them.
Once you arrive at the airport, whether you are traveling alone or with a group, the chauffeur will meet you and bring you to your hotel or any destination. You will not have to go through the hassle of asking for information and wasting time.
Independent chauffeur in London with reliable and affordable solutions
As someone who is on vacation or business trips, it is helpful that you arrive at your destination on time. These well-trained chauffeurs know the shortest route to your destination in the area. Not only will you be able to travel fast but also in luxury. You can select from a number of different kinds of luxury vehicles which are affordable and include amenities that are not available in taxi cars.
Once you have booked your transportation that means that you have settled the payment for it. You will not have to worry about how to get to a certain place or roam around the city area. You can also ask your independent personal chauffeur in London about well-known places, restaurants or places that you and your friends can hang out on.
You won't be able to find amenities and luxury comfort if you choose to ride on other forms of transportation through minicabs, or taxi. Aside from that, their route would be limited to their area only but not all over the area or beyond.
You will always feel secure when hiring our chauffeur service in London. The car is well maintained and cleaned well. You will also enjoy the privacy and luxury of going to your destination.
Many people think that hiring chauffeur service is only for the rich and elites. If you actually try to take time and check the quotes of chauffeur service companies, you will find that it is affordable and has lots of benefits too.
Experienced chauffeurs in London to have a smooth and stylish ride
In our modern society, many of us live in what we call easy and convenient but sophisticated lifestyle. We get services in our home, in the office, in school, and everywhere, as long as you pay for it. You can even have chauffeur services as you travel. Some airport transfer companies monitor flight information to make sure that their chauffeur will arrive and can meet you on time with your name displayed on a board. See how fitting that is?
There is the number of chauffeur vehicles you can choose from for your lavish private tours, transfers and business travels. In the UK, some companies offer first class professional chauffeur services for your pleasure or business. These experienced chauffeurs are well-trained to be in hand to make certain that your itinerary is met in an apt, careful and comfortable manner.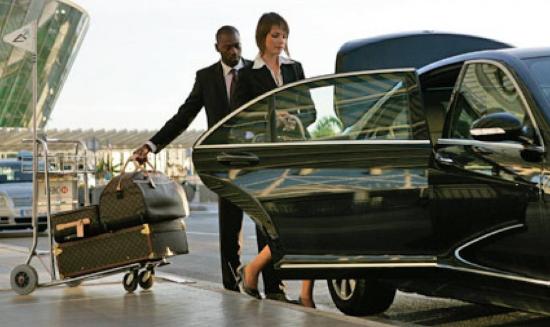 One can choose a variety of cars for your service, from a saloon to estate to MPV to 8-seater vans, according to your preferences. You can also hire a limousine to make your day more elegant for your private and luxurious needs. Many customers are very satisfied with these kind of services. Several VIP clients were very happy to have come into contact with such fine service rendered by professional VIP Chauffeurs in London. Numerous positive remarks were given to the driver saying that they were very reliable, smart, and very efficient. The timing for every pick-up and drop-off was flawless.
The services rendered by Hire A London Chauffeur are very proficient and they are surely immeasurably superb. The drivers are prompt, courteous and knowledgeable about traffic and road conditions. The vehicles are added points for your convenience and comfort. These cars will make you look fashionable, chic and refined in your own way as they serve you in vogue. You will definitely feel satisfied and contented after the trip.