Contact Us or Make a Booking
Contact Us:
For Inquiries or Bookings by:
Post:
If you would like to make an inquiry by post then please do so by sending your inquiry and return address to: 
TSDA Trans Ltd
Trading as Hire a London Chauffeur
Phone:
+448009247329
Book Via an Email:
info@hirealondonchauffeur.co.uk
Make a Booking via Our Booking Form:
If you know the desired service you require and would like to book now, then please select the Book Online link below:
>> Book Online
TO MAKE A PAYMENT:
And if you would like to make a payment for one of our services then please click on the link below:
>> Online Payment
Read Our Terms & Conditions:
Hire a London Chauffeur High Street, UK
We have a car and driver fit for every occasion be it Ascot or your wedding day. We have our fleet of the world's finest luxury cars and chauffeur services and once you have found the car you desire, let our dedicated, trained and registered professionals take you for the ride of your life! Find out more about our Chauffeur Driven Cars today.
If you are looking to use our London Wedding Chauffeur Car Hire service, then we recommend booking well in advance. As you can imagine and more so over the spring/summer time, there is an upsurge in the number of weddings, therefore though we shouldn't have a problem in supplying a chauffeur and car for your wedding day we may be booked out of the model and or color of the car(s) you require.
Address: 31 Ellington Court, High Street, London, N14 6LB
Call Us On +447469 846963
Send Mail On: hirealondonchauffeur@gmail.com
Most Popular Spots in

High Street, London

 : 
Driving Directions ( Airport) :
From 

Kensington High St, London, UK 

to 

31 Ellington Ct, High St, London N14 6LB, UK
Head south-west on Kensington High St/A315 towards Earls Ct Rd/B316 (0.4 mi)
Take A40 and N Circular Rd to Wilmer Way/B1452 (15.1 mi)
Turn right onto Holland Rd/A3220 0.7 mi
At the roundabout, take the 2nd exit onto W Cross Rte/A3220 0.8 mi
At the roundabout, take the 1st exit onto the A40 ramp to Oxford/Wembley/Ealing 240 ft
Keep right, follow signs for A40/Oxford/Wembley/Ealing and merge onto Westway/A40
Continue to follow A40 3.2 mi
Slight left onto Western Ave 0.5 mi
Western Ave turns slightly left and becomes N Circular Rd 6.2 mi
Keep left to stay on N Circular Rd 3.6 mi
Follow B1452 to A1004
Continue straight onto Wilmer Way/B1452
Go through 1 roundabout 0.3 mi
At the roundabout, take the 1st exit onto Powys Ln/B1452 0.2 mi
Continue onto Cannon Hill/A1004
Go through 1 roundabout
Destination will be on the left
( Bus stand)
From 

Stratford High Street Stn DLR/Carpenters Road(Stop N), High St, London E15 2TJ, UK
to 

31 Ellington Ct, High St, London N14 6LB, UK
Stratford High Street Stn DLR/Carpenters Road(Stop N) High St, London E15 2TJ, UK
Get on Blackwall Tunnel Northern Approach/A12 from High St/A118 (1.1 mi)
Get on Hedge Ln/A111 from A12 and N Circular Rd (12.7 mi)
Continue on A111. Drive to High St/A1004
At the roundabout, take the 3rd exit onto Hedge Ln/A111
Continue to follow A111 1.7 mi
Turn left onto Greenway 0.1 mi
Turn right onto Meadway 0.2 mi
Turn right onto High St/A1004
Destination will be on the left
( Train Station )
From 

Shoreditch High St, London, UK

to 

31 Ellington Ct, High St, London N14 6LB, UK
Turn left onto Calvert Ave/B122 322 ft
Turn right onto Shoreditch High St/A10
Continue to follow A10 0.9 mi
Turn left onto Downham Rd 0.4 mi
Turn right onto Southgate Rd/B102
Go through 1 roundabout 0.5 mi
Continue onto Mildmay Park 0.3 mi
Slight left onto Newington Green/A105 148 ft
Turn right to stay on Newington Green/A105 377 ft
Turn left onto Green Lanes/A105 1.8 mi
Turn left onto Endymion Rd/B150 0.3 mi
At the roundabout, take the 2nd exit onto Alroy Rd/B138
Take A10, Southgate Rd/B102, A105, B138 … and Bounds Green Rd/A109 to Powys Ln (7.5 mi)
Continue onto Powys Ln 0.3 mi
At the roundabout, take the 1st exit and stay on Powys Ln
At the roundabout, take the 2nd exit onto Powys Ln/B1452 0.2 mi
Continue onto Cannon Hill/A1004
Go through 1 roundabout
Destination will be on the left
Services We offer :
Our Fleet :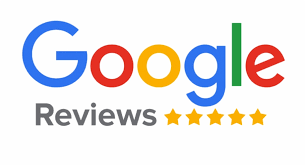 Follow Our Plus Google Page :
Find Us On