Airport Transfers
Airport Transfers

After a long flight back to the UK from a well-deserved break or business trip all you just want to do is get home, put your feet up with maybe a glass of wine and relax. Or maybe you are leaving London to go back home or just going abroad to visit friends – either way our Airport Transfers Services are exactly what you need. Beyond being luxury and affordable (in fact, we are cheaper than the majority of Airport Transfers in London and have a more up to date fleet of Airport Transfer cars…) you will certainly feel just as relaxed in one of our cars than as you would on your own sofa at home, as you can simply sit back, recline your seat, put your feet up and sip from your glass. Sounds good doesn't it, especially as you won't receive quite the same airport transfer treatment from anyone else. We combine classic Butler/Chauffeur qualities to give you a distinctively different service altogether.
Every Airport Transfer should be made enjoyable, these are the small moments we get to ourselves to just switch off and relax with the knowledge that we have everything organised for you! For example: Once you have booked one of our London Airport Transfers, all that is left for you to do is nothing, one of our drivers will arrive prompt to your door, load up your luggage, open the car doors for you, if you pre-book any meals, snacks, drinks or any other items for your journey, they will be waiting for you in the back, so you can now sit, relax and enjoy. If you would like to shut off from the world upon your airport transfer, then you can simply slide up the dividing windows, pull up the blinds and recline your seat, and if you get cold, flick the switch to your heated seat and change the temperature on your individual climate control panel, it couldn't be any simpler. Once we arrive at the airport terminal we will find a trolley, load up your luggage, bags, golf clubs… and escort you to your check-in point.
If however your airport transfer is to take you home, then, again if you require any meals, food, books, papers… then please let us know well in advance or preferably the day you book with us. And don't worry, we have everything in hand if your flight's delayed let us know about it and our drivers will wait for you!
Our Airport Transfers team understands the importance of arriving on time, comfortable, organised and relaxed, especially if you have a plane to catch. But we also understand how being chauffeur driven to the airport or home, having your luggage picked uploaded onto a trolley and taken with you to your check-in point, makes all that stress dissipate. Let our London Airport Transfers be your relaxation medicine.
With our Airport Transfers, you can rest assured to arrive not only on time and relaxed but in style, comfort, class and most importantly excited about your return journey home on one of our airport transfer services.
Airport Transfers London
We would highly recommend booking your Airport Transfers in London as early as possible not to be left disappointed with the fact you missed out on one of the best, affordable, luxury airport transfers you will ever experience.
Airport Transfer Service
Our fleet of sumptuous luxury cars is ready for your picking.
From our airport transfers fleet we have the following luxury cars:
The Mercedes E-Class is every Airport Transfer Service workhorse. This saloon is not just comfortable it's super refined, super surpassing the vehicles that used to be in it is league, like that of the BMW 5 Series and Audi A6, and understandably so, with the quality leathers and materials used within the build, stylish sleek looks and as you would expect unbelievably smooth drive, you can understand why this vehicle is no longer in the same class, which is also reflected in its heftier price tag.
The E-Class is perfect for a maximum of 4 people, 3 large cases, and 3 small bags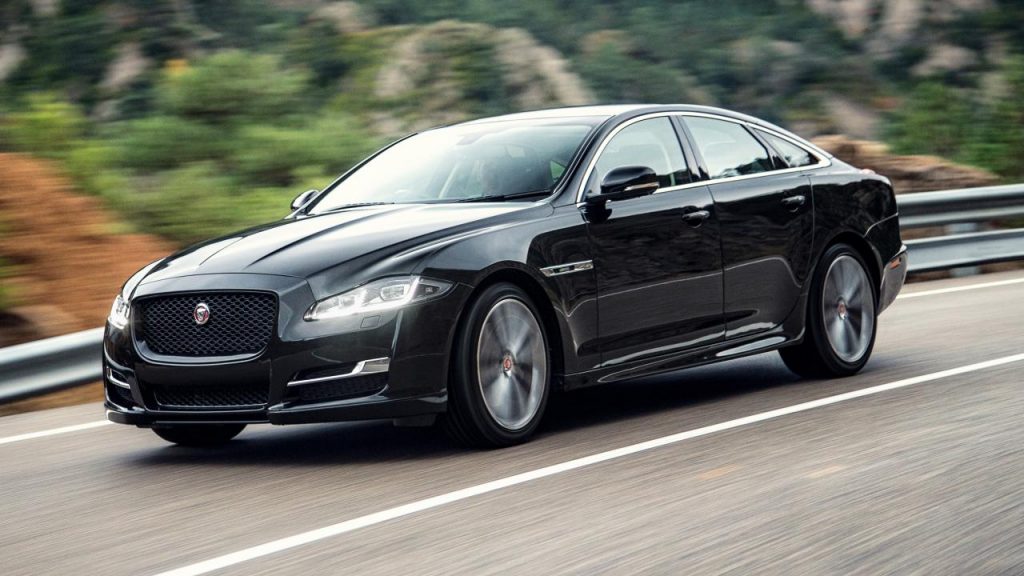 Now I might be sounding bias here, but, just look at this car:
How can you not like that?!?! It's stunning, everything about it oozes class. The "XJ" has been around since 1968 and has featured as the pinnacle of Jaguar's saloon cars, it has further marked the rebirth of Jaguar and rightfully so! I am more than glad, it is a perfect vehicle for airport transfers. Unfortunately even though I enjoy to drive this car, there are no extra discounts if you book it.
The structure and materials used in the build of this car thrash its rivals for refinement and luxuriousness, beating the likes of the Audi A8 and Porsche Panamera!!
The XJL carries 4 people, 2 large cases, 3 small bags and 5 happy faces!
The Mercedes S-Class is the king of comfort, composure, exceptional sumptuous refinement, luxury and technology, some of the most desirable equipment of any luxury vehicle is in this baby. It has to be, its the all round perfect luxury chauffeur vehicle. Again this is more than perfect for any airport transfer in London!
The S-Class carries 4 people, 2 large cases, and 3 small bags.
And Finally!
The Mercedes V Class


Who said a minibus wasn't luxury?! Well, it was probably because they weren't looking at this, it is one of the most expensive vehicles of its type in its category and you really can understand why when you see one. From the inside out this car is seriously good, it has exactly the same quality leathers and woods as in the other airport transfer cars and of course as it is built by Mercedes who are the award winners for luxury and eye to detail then you will undoubtedly be just as impressed as you will be happy with this car.
The Viano carries 7 people very comfortably, 6 large cases and 6 small bags.
If you need to book more than one vehicle with us then, we will, of course, offer you a discount on that second, third…. car!
London Airport Transfers
We offer a flat rate for our airport transfer services, which can vary depending upon which airport you require and where you live. Please note that the price will be cheaper if you book your return journey with us as well.
Please call to find out more on +44208 351 4940.