Chauffeur Service In London
Large successful businesses set the trends in the expression of corporate luxury. Tastefully decorated visitors' lobbies, impressive boardrooms, well-designed offices, primed with technology, the list is endless. One indispensable item that is the hallmark of corporate or personal luxury is the inimitable luxury chauffeur and his car. There is a chauffeur service in London available in every metro.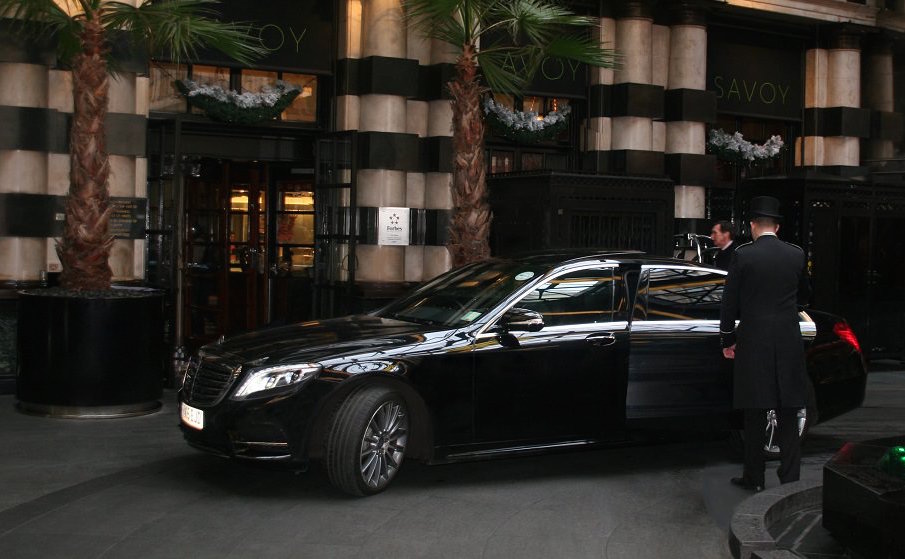 Chauffeur service in London reliable and affordable solutions
The company does not have to own these vehicles or have the well-paid luxury chauffeur driven cars in their service. They can be hired from top end chauffeur car services available for the purpose of taking care of your company visitors transportation requirements, for both official and recreational appointments.
Hire A London Chauffeur provides chauffeurs as well as a fine fleet of luxury vehicles. These service companies have to build up many years of trustworthy service to be recommended by corporate honchos to their friends and business associates.
What are the attributes of a luxury chauffeur service?
Reliability of service – Timely transportation of the busy executive to different venues so that he or she needn't be stressed about how to go from one place to another, sometimes in a strange city. Punctuality is an important aspect of reliability.
Customer service – Ethical behavior is paramount in knowing how to deal with their guests, Behave professionally yet be courteous and entertaining.
Safety – providing safety is paramount, so the drivers are aware of all the driving regulations and drive carefully. The more experienced the driver the greater the safety aspect. The cars are kept in top condition.
Personal knowledge – He or she should know the city and make suitable suggestions to the guests, after gauging their preferences
Personal Appearance – A uniformed chauffeur always inspires confidence. He or she should be well groomed to complement his client's wealth and class.
A chauffeur is important, but equally so or sometimes more in terms of offering luxury to the client, is the vehicle he is driving. Many visitors get quite lost in admiring the vehicle that they forget that it is being driven by an efficient chauffeur!
Chauffeur service in London can make your travel experience more pleasant and enjoyable. Apart from using the services for your convenience, you can use them for your visitors to represent the company and its professionalism. Executive chauffeur service will never disappoint because the service providers are very selective with what matters most; they have professional drivers and first-class airport chauffeur services.
But whether you opt for the chauffeur services for your personal or business needs, the chauffeur is the person you will be dealing with throughout the rides. The chauffeur can make or break a good service and there are therefore qualities that should matter.
A compilation of the top five features of a luxury vehicle has these:
Luxurious car interiors – A car with unimaginably luxurious seats that can be power adjusted to suit your body shape, climate control, ability to shut off outside sounds to the maximum and soft carpets are some of the welcome features.
Entertainment and Navigation System Technology – A luxury car fitted with an advanced form of these is appreciated by both the client and the chauffeur.
Quality safety features – like twice or thrice the number of airbags present in ordinary cars and GPS technology enabled alerts for changes in the road ahead can allow the client to enjoy the ride confident of his or her safety.
Fuel efficiency and power – The vehicle should give good mileage and the customer is normally able to make out the sheer power of the vehicle while it is being driven. Cruising at top speed on major roads of the city, these luxury vehicles are a pleasure to watch.
With such, you can be sure that your high profile clients will be impressed by your professionalism and they will love doing business with. Plus, it is much easier to trust him with your children or dependents if they are traveling with you. If you are looking for a London Chauffeur, you will find none much better than Hire a London Chauffeur.
Whatever your situation or lifestyle may be, there are advantages of getting an executive chauffeur service in London. Having a chauffeur to take care of you during your stay will make life a little bit more convenient and easier. If you are traveling, you might be interested in getting a chauffeur service if you are a tourist or if you are attending special seminars or meetings. You might be even living somewhere and can hire a chauffeur in London professional driver to take care of you and your family. Please contact us to get started. +448009247424