Wedding Chauffeur Car Hire In London
Weddings involve lots of planning so that the special day goes hitch-free. One of the essential parts of a wedding day is the transport arrangements to be made, for yourself, family and your bride and her family, including the bridesmaids. You will need two-three cars to pick them up from their home and bring them to the church for the wedding service and then convey them to the venue of the reception party and then drop them home. While selecting a wedding chauffeur car hire in London from Hire A London Chauffeur, we pride ourselves on ensuring a high standard of servicing our clients.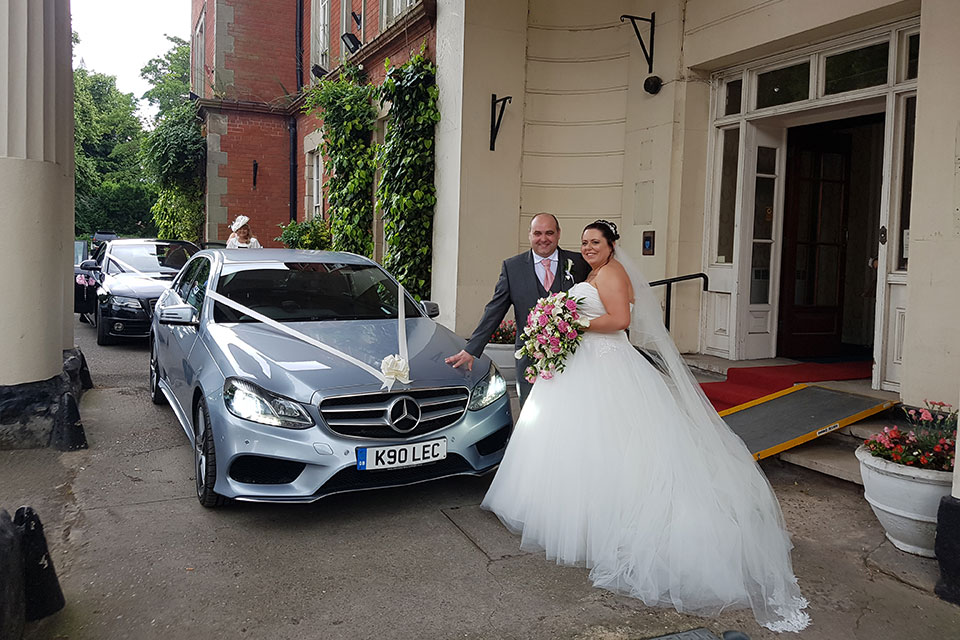 Bring the best deals with wedding chauffeur in London
In London, traffic can be a problem so you might not be able to organize the transport with cars of your own or your friends. The best and most stylish way is to hire an executive chauffeur services in London services for the special occasion! Your bride will be thrilled, and you will also save money on hiring many wedding cars as a large limousine can have seating arrangements for a large group.
All that you have to do is to plan. Even if you do not want to hire a limousine, you can opt for a vintage car that is chauffeur driven, for your bride and hire other vehicles for yourself and family. In both cases, you will have to book in advance, maybe two months or at least a month before the wedding day, as limousines and cars are highly in demand.
Benefits that you may found : 
Style and luxury
Punctuality
Hospitality
Safety
Commitment
After you have booked the vehicle/limousine, you must ask for an experienced chauffeur who knows the local areas in and around London thoroughly, so that he can convey the bride and her family to the church on time, even if there are problems of bad roads, heavy traffic or weather problems.
However, the most important thing is to calculate the approximate time for which you will need the vehicles. Many times, customers like to keep the chauffeur driven car to drop off the newlyweds to the hotel or the airport, from where they proceed for their honeymoon.
Online booking of luxury chauffeured vehicles
One of the significant benefits to luxury transport services is the ease & convenience of booking a vehicle with them online. It is a simple procedure to make a booking with an online form. This means that there is no need to wait for a phone operator while booking a luxurious chauffeured car, nor will it take a lot of time. Chauffeur driven car hire in London professional will be able to meet your demands.
On an average, considering delays caused by guests and the marriage service, you will need to hire the limousines and the chauffeur's services for 5-6 hours on that day. The time must be mentioned when booking the vehicle as chauffeur driven limos are much in demand and last minute extensions of time cannot be made.
Also, let them know the exact route that needs to be covered to the wedding venue. Just weeks before the wedding, call up the executive car hire company and confirm the availability of the vehicle and the London chauffeur. Chauffeured executive car services are easy ground transport offering exceptional customer services.
Make your travel experience more pleasant and enjoyable
The commuting experience is always extraordinary because most of the car service companies have the most luxurious cars including limos to give clients the most comfortable rides. Apart from ensuring that you travel in style and convenience, the services can help you retain your professional image in the eyes of your high profile clientele.
Professional Mercedes S Class chauffeur in London service providers understand how vital commitment to clients is and they therefore structure, everything to meet with your every need. You should, therefore, be attended to with dedication when using the services from any given place and time. The company should do everything possible to create a functional and lasting relationship with the clients to turn them into regulars. By the end of the ride, you should be impressed enough to feel that the company qualifies to be your provider next time you need the executive transportation.
The chauffeur is there at your service, and he, therefore, should deliver the best customer services. Apart from opening and closing the door after you, he should handle your luggage and answer any questions or requests that you may have.
Get around in style and comfort with wedding chauffeur car hire in London
Most companies, fortunately, have very well trained chauffeurs who have people skills and patience. Some of the service providers are so professional that they will also have unique items like champagne complimentary for the ride. You can also have your preferred music played on request. Do your research if you must be sure that you will be accorded the customer service that you truly deserve. If you are looking for a London chauffeur, you will find none much better than Hire a London Chauffeur.
The wedding chauffeur in London services should be delivered on time all the time. The chauffeur should be professional enough to get to the pickup location several minutes early; lateness is not acceptable when it comes to the executive car services, and your service provider should know this. The chauffeur should have the necessary knowledge of the road network in the area and have helpful tools that make navigation easy, so the chance of lateness are eliminated no matter how heavy traffic could be on one route. Please contact us to get started. +448009247424