Chauffeur Service Near Me
Luxury chauffeur service can make your travel experience more pleasant and enjoyable. Apart from using the services for your convenience, you can use them for your visitors to represent the company and its professionalism. Executive Chauffeur Service Near Me will never disappoint because the service providers are very selective with what matters most; they have professional drivers and first-class cars. With such, you can be sure that your high profile clients will be impressed by your professionalism and they will love doing business with.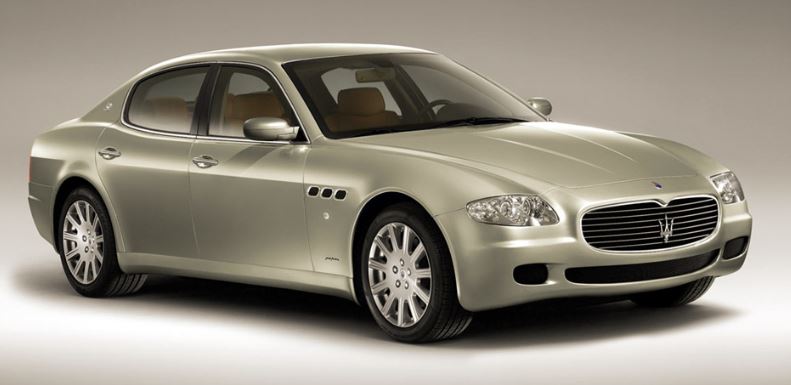 But whether you opt for the chauffeur services for your personal or business needs, the chauffeur is the person you will be dealing with throughout the rides. The chauffeur can make or break a good service and there are therefore qualities that should matter.
Qualities of a good chauffeur :
People skills – A good chauffeur is one who has an easy time interacting with people he is providing the services to. They ought to be polite, pleasant and timely at the ideal time to strike conversations and when to let the customers enjoy the ride peacefully in silence. A chauffeur who is too chatty or too detached can be annoying and boring respectively.
Attention to detail – A thoughtful chauffeur is always a valuable chauffeur. Customer is the king and as so they should be treated. A driver who plans for the needs of the customers beforehand and has items like tissues, shoe shine cloths and even umbrellas on board will always win at the end of the day. An attentive chauffeur will also ensure that climate control systems are always properly functioning to keep customers as comfortable as possible during the rides.
Ability to keep calm even under pressure – This is very important because a chauffeur will meet all kinds of passengers. Whether the passengers are too excited and loud or in crappy moods and not very polite, the driver should know how to best handle all situations calmly. The same should go for situations such as unexpected traffic that can have an effect on the delivery of the services. Only a calm chauffeur will be able to make all the right decisions during such pressured times.
Discretion – Professional and personal lives of people come with all sorts of moments and unfortunately, the chauffeur may be exposed to some of them in his line of duty. Some passengers are not always mindful of the privacy screen, leaving the chauffeur in the full view of what is happening at the back. The most professional chauffeurs practice decorum, confidentiality, and discretion at all times no matter what.
Punctuality – It is among the most important regardless of the clients the services are being extended to. An excellent chauffeur will actually arrive at the pickup location 15 minutes earlier. Mapping out all possible routes to the location beforehand, considering the weather and delays possible from it will always put the chauffeur in a better position to choose the best alternate routes to keep time. Proper knowledge of the area is very important for any good chauffeur expected to deliver nothing short of the best.
London Chauffeur services are offered by professionals and you can relax even when your top profile clients are being ferried from one place to the other. Just ensure your London Chauffeur is cut to be the best.
Ask anyone what they think of when they think of a chauffeur and they will come back with answers varying from the smartly dressed unobtrusive driver for lord of the manor, or for the Member of Parliament going about his business. Or perhaps they will think of the chauffeur "Parker" in Thunderbirds, who provided exemplary service to Lady Penelope. Other people may say that chauffeurs are nothing more than smartly dressed taxi drivers, which in a way they are. But they are first class taxi drivers who offer a bespoke and personalized service, which must meet the needs and desires of each client. After all, no two people are the same and the chauffeur service must recognize this and aim to please, going above and beyond the call of duty.
So the question that should be asked when thinking about hiring a chauffeur is; how do I find this angel of the road and make sure that I don't end up with a cowboy, no better than ringing up my local dodgy taxi company? Not that all local taxi companies are dodgy, or cowboys for that matter.
As with most things, it is best to know what you want what should be provided within the service and of course the cost of the service. Noting at this point that you don't always get what you pay for.
What do you want should be relatively straightforward, as the hired chauffeur may be needed for a wedding, business meeting, party, or any special event needing a touch of class or sparkle. This is important as the vehicle required and the additional extras need to be clearly conveyed to the chauffeur hire company.
The next item, what should be provided within the service, looks at the attributes which a good chauffeur should have and include having perfect etiquette, in that the chauffeur should refer to you as sir or madam and should open and close doors for you at all times. He or she, as you can obtain female chauffeurs, should be correctly attired, generally regarded as a good quality black suit, with a white shirt, black tie and of course polished shoes. He must have a full and clean drivers license and must always abide by the highway code, with no exceptions.
To go that extra mile a good chauffeur should be able to offer advice on the local area and in effect be a tour guide if you wish and in having good local knowledge, be able to deliver you safely and on time. The chauffeur will also provide any light refreshments or snacks that you may want and should request if you want this service.